Okay! Announced this on stream tonight, but here's what's up:
Next week, we'll be holding a giveaway for a brand new, never been opened copy of Star Wars: The Old Republic Collector's Edition.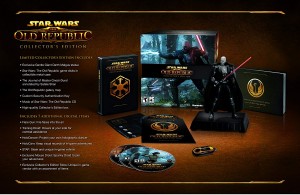 In addition to having all the included physical items, it also has a brand new key. Don't have a SWTOR account? This will give you one with access to unique items as well as 30 days game time. Already have a SWTOR account? This will upgrade it to a Collector's Edition account and give you 30 days game time.
There's a few caveats: first of all, this is going to be open to everyone. The only catch is you'll need to follow me on Twitch. Everyone will get at least one chance to win, though channel subs will get five chances each.
Next up, this is not a pristine, unblemished copy. While the contents of the box are just fine, this is what you might call "b-stock." It'll play as normal, and it's never been opened, but the package has seen a little wear and tear. This isn't a copy for resellers; it's one for someone who wants to play the game.
Considering this is a hard-to-find edition and it's a giveaway, I think this will be cool, yes?
A related note: the included security key may not work. The batteries will be a little over seven years old, and due to the way a security token's timer works they can't be replaced. It may work fine, but it may not. Otherwise, the statue, the steelbook, the digital items … all those will be fine.
But, as the kids say, that's not all.
In addition, two runners-up will be receiving a 60-day game time code, as well as:
An Ashfall Tauntaun mount.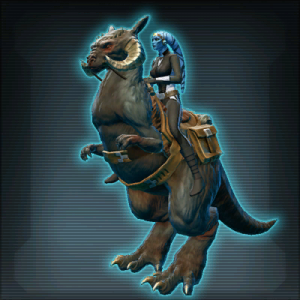 The Thermal Retention Armor set.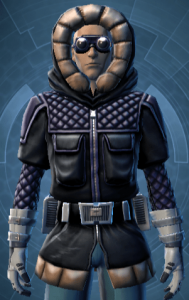 And for the first runner up, first choice between a set of Unrelenting Terror or Outer Rim Gunslinger armor, and a choice of a color crystal from a list of stuff I have in my character's bank. (Second runner up gets second choice, obviously.) And as a disclaimer, you (or someone you win it for) will need to have a game account and an existing character to receive these last items, as they're coming from my own character's equipment stash and will need to be delivered with in-game mail.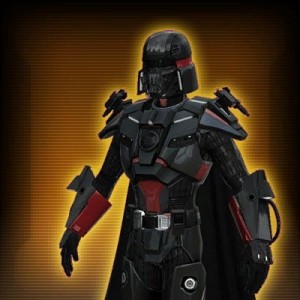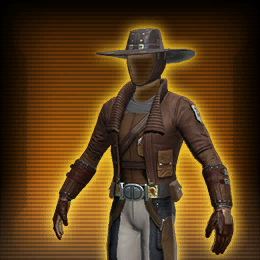 Sound good? Yeah it does.
So, tune in to the game stream on Twitch next Wednesday (June 5th) at 9:00pm EST and we'll see what we can do about making this newfangled chat bot do the giveaway … thingy.
I'm hoping to make this some kind of regular monthly thing as resources allow. More subs to Twitch helps make it possible to procure things like this (hint, hint).
No, I'm not gonna say "May the Force be with you." Just show up and take your chances.